1. dynamic interference installation
is a dynamic light concept by Fabian Gatermann for the Balanstrasse 73 complex in Munich.
The installation will be 15 meters high and 5 meters wide and will change trough the day.
client: Allgemeine SÜDBODEN Grundbesitz Verwaltung GmbH
year: 2014
work in progress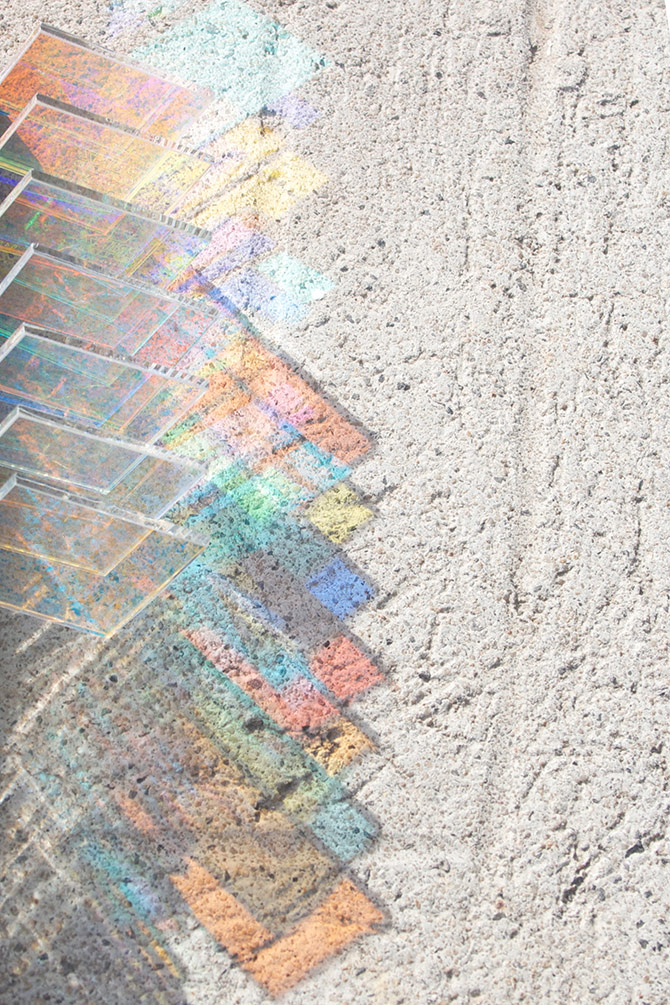 photo above: dichroic glass react to sunlight with transmission and reflection
2. the cube room is a concept room by Fabian Gatermann based on colored cubes for an Design Hostel called die Wohngemeinschaft in Cologne, Germany.
client: planbar events GmbH, Cologne,
year: 2013,
finished and bookable
The cube room is a bookable concept room in Cologne.
The concept is based on color cubes that lead the way thru the whole design. The cube room is located in a design hostel called "Die Wohngemeinschaft" in Cologne, Germany.
photo above: entrance view of the cube room
photo above: the ART MATRIX is an artwork that is created by over 400 people. Each guest of the cube room will color one canvas with a chosen color. This way 400 guests will create an abstract artwork and a unity of different people from different places of the world are this way connected through the room and the ART MATRIX.
photos above: The led slight boxes is a registered design product by Fabian Gatermann made out of colored layered middle-format slides. It is lighted by LED technology and the box is fully controlled by touch remote. The Led slight box is a mixture between digital (LED) and analogous technology (Slides). The user can choose his light atmosphere fitting his mood. The Box is also available as a Light Curtain and it is possible to make any size and almost any shape, fitting to any given room situation.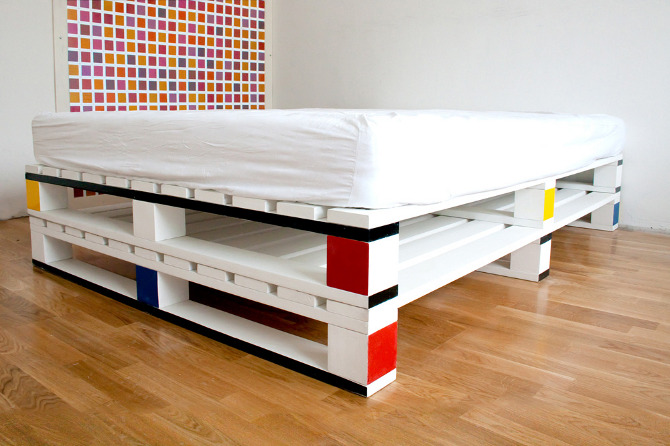 photo above: the modern bed has the look of a euro-palet. It is made out of beech wood and is flexible through integrated rubber bearing. With this feature the bed has already integrated the slatted frame.