titel: pieter brenner and the sugarchair 2011
web: www.sugarchair.com, www.pieterbrenner.com
type: media experiment
photo: sugarchair 2011
material: sugar, size 90cm * 50cm * 45cm
artwork: the sugarchair (item is not for sale)
Acting and Photos: Adele Bernhard, R. Schüllenbach, Abi Ait Haddi, L. & F. Ait Haddi,
Photos: Bettina Malik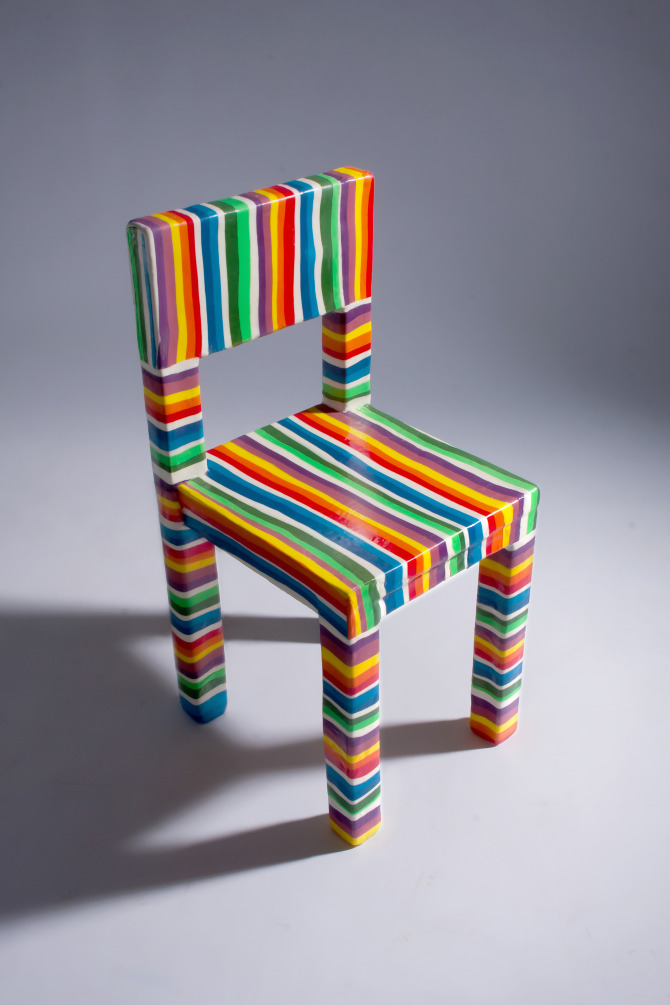 photo above: sugarchair 2011, material: sugar, size 90cm * 50cm * 45cm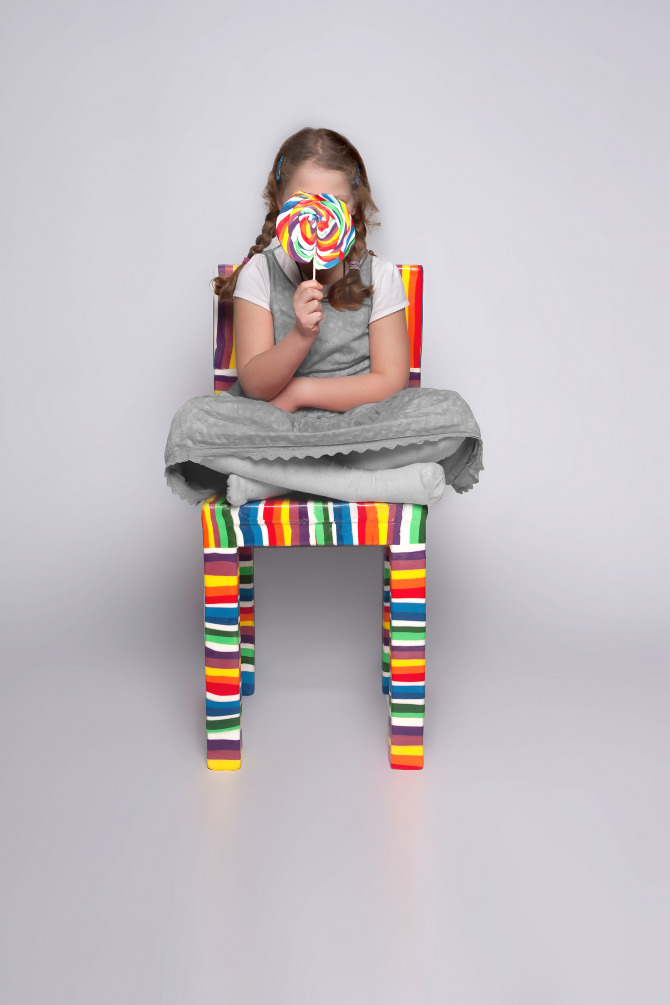 photo above: sugarchair 2011 & lovely leila, material: sugar, size 90cm * 50cm * 45cm
photo above: sugarchair 2011, material: sugar, size 90cm * 50cm * 45cm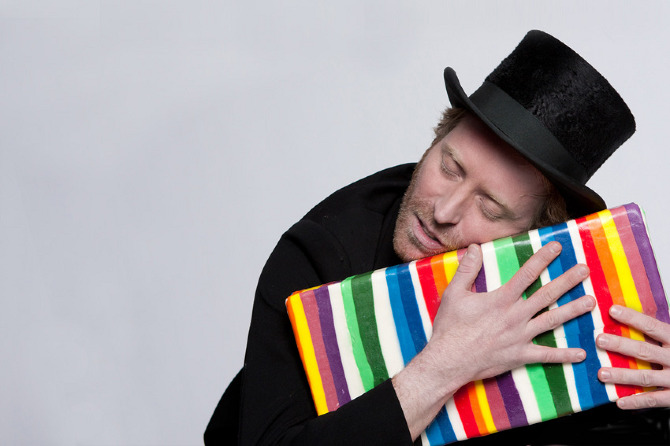 photo above: sugarchair 2011 & the actor Robin Schüllenbach as Pieter Brenner, material: sugar, size 90cm * 50cm * 45cm
about the project
I created an fictive identity of a designer called Pieter Brenner and I created an real chair made out of sugar as his product (made it together with a very nice sugar expert). I had actors playing Pieter Brenner in award shows or exhibitions. I was curious about the reactions in press, you can see a lot of them see via www.sugarchair.com, or just google sugarchair in the Internet. The sugarchair was rewarded with the bloom award, an core 77 Award and press coverage over the whole world in books, magazines and articles. The project itseld is my master thesis, but the project is still ongoing. The sugarchair itself is an editable blueprint chair playing with the polarity between consume and raw material. The chair is made to be consumed and licked into a personal and unique chair, the more you consume the less chair you have. The creation of Pieter Brenner, an fictive Überdesigner is drawing a sharp image of design driven by the hype, the market and the industry.
 Über das Projekt:
Das Projekt Pieter Brenner and the sugarchair thematisiert die Grenze von Kunst und Design. Hintergrund des Projektes war die Frage nach dem medialen Bild des zeitgenössischen Designs und des Designers an sich. Anhand dieser Frage wurde erforscht, ob und welche Probleme über Design theoretisch gelöst werden können. Im ersten Schritt wurde eine Designeridentität Namens Pieter Brenner gestaltet, ein digitales Rendering aus den 10 wichtigsten zeitgenössischen Designern laut Art Magazin. Die Biogra- phie Pieter Brenners ist ein einziges affir- matives Versatzstück seiner genetischen "Vorbilder". Der sugarchair selbst ist komplett aus über 30 Kilogramm Zucker gefertigt, wobei sowohl der Kern als auch die farbige Schichtglasur komplett aus Zucker und Lebensmittelfarbe hergestellt sind. Das Konzept des Stuhles fordert den Konsumenten unmissverständlich auf, sich den Stuhl durch eigenen Konsum (Lecken) zu individualisieren, und sich dem Fetisch Design durch eine regressive Weise zu nähern. Das Projekt wurde mit klassischem Werbematerial als "Critical Design"- Hypo- these veröffentlicht, ohne dabei die Ebene
der Fiktionalität und den experimentellen Charakter offenzulegen. Das Experiment wurde durch diverse Schauspieler auf Preisverleihungen und Konferenzen abgerundet und erzeugte so spannende Dissonanzen, unvergessliche Erfahrungen und einige- Absurditäten. Durch die größtenteils am Fetisch klebende Berichterstattung ist Pieter Brenner zu einer eigenen und fiktionalen Realität geworden. Das Projekt hat mir zur Verortung meines eigenen Schaffens verholfen und hilfreiche Tipps im Umgang mit den Einflussbereichen von Gestaltung gegeben. Pieter Brenner and the sugarchair werden regelmäßig in der Presse gefeatured, auf die Mailänder Möbelmesse oder zu Radio- und Fernsehshows eingeladen. Das Projekt wurde u. a. in der Financial Times London, Bloomberg Businessweek New York, Just Kidding Design Book Hongkong und dem Süddeutsche Zeitung Magazin veröffentlicht. Es hat Preise beim Core77 2012 Design Award, BLOOM Award by WARSTEINER 2012 erhalten, und wurde vom Interior Magazine New York unter die "100 Best Ideas 2013" gewählt.
quotes:
This is the best designed art I have seen since Ron Arad. Prof. Dr. Michael Erlhoff
If Willie Wonka was born in Amsterdam, worked throug-hout Europe as a designer, then woke up one day and declared himself a visionary master (wait – he sort of did that last part), his new name would be Pieter Brenner, and his product: the sugarchair. Tracey Tee
The chair already was called an iconic masterpiece. Kanika Gupta
As in a fairy tale: a little crazy and happy, our everyday objects become a regressive pleasure… Marc Brétillot
It was a chair, it is no more a chair / it was function, it is fun. Alok Nandi
In a society that stigmatizes always more sugar consumption, this playful chair is a manifesto in favor of the sweet life! Caroline Champion
Aesthetics and realism or surrealism that carries the function. Alexandre Gauthier